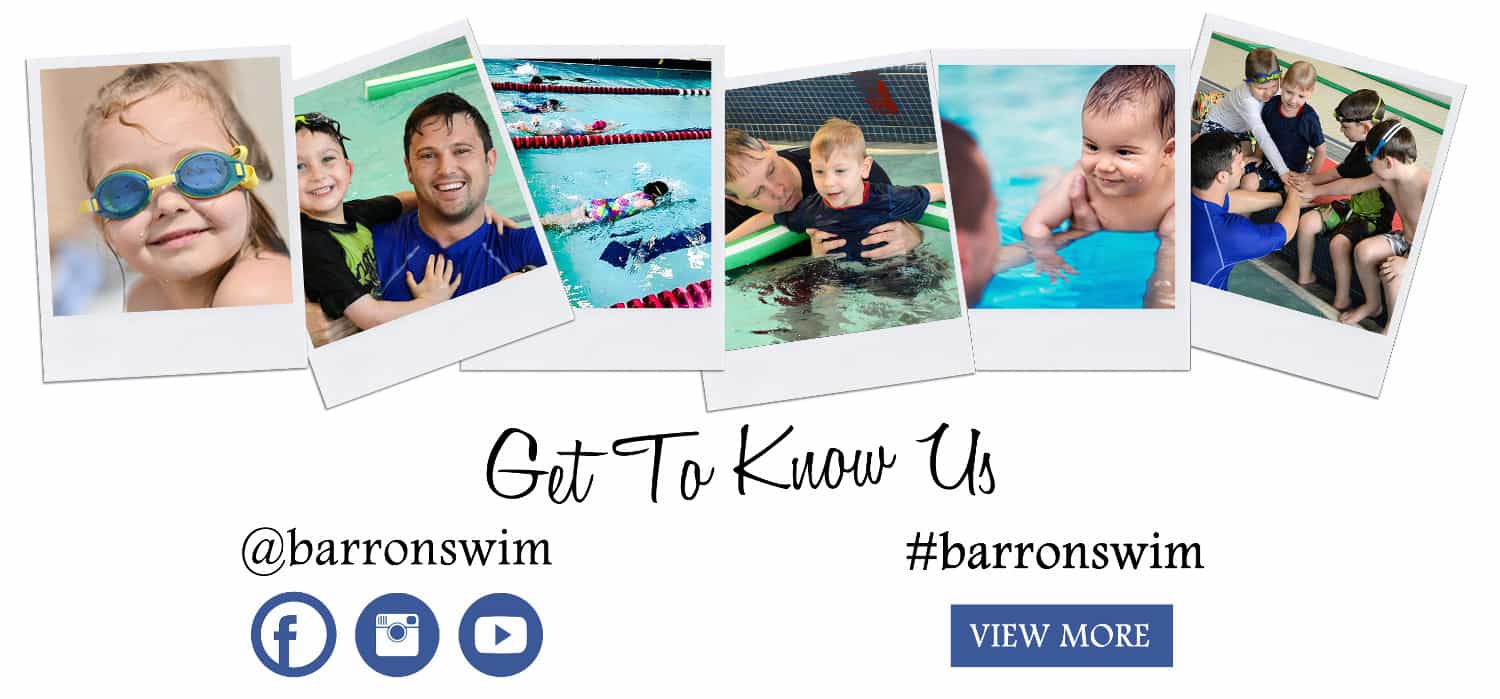 My daughter started as a 1 year old with Miss Lisa, and has developed a love for swimming developed a love for swimming, and the ability to swim 50 yards on her own.  She loves using great big long arms, doing back stroke, and especially loves swimming in small groups with her new friends.  Every little kid wants to emulate their siblings, and Sloane not only can keep up, she can be truly [proud of her accomplishments.  When swim coaches are truly teachers, and can relate and inspire kids, great things can happen.
It is easy to focus on the accomplishments my son has made in just the last six months.  He went from being an eager swimmer, but raw, to a confident, well-rounded competitor who possesses all four strokes at age 5.  Technically speaking, Barron, with Miss Lisa and Jack, has him swimming legal strokes, with great form, and he is now ready to compete moving forward in his swimming adventure.  He could not be more excited, and I thank Barron for his development
Our 8 and 10 year old have now participated in 2 sessions with Barron swim and absolutely love it!! We have had nothing but positive experiences here! At first, my husband and I were nervous about our son who was very apprehensive about swimming, and would never go in the deep end of the pool. He is now able to swim the whole length of the pool and has gained so much confidence!! Our daughter is working on perfecting her form on her different strokes. Miss Lisa, our swim instructor, is able to motivate the kids without making them uncomfortable and is very patient with the kids!! All the staff members at Barron swim have been great and both of our kids trusted them immediately!
Barron Swim has created a safe, trusting, creative, and fun environment for kids to learn how to swim. The innovative teaching approach used by their teachers has enabled our children to overcome their fears of the water and learn life saving skills. Our kids love the fun props and silly rhymes used to get them to focus, and we love the genuine enthusiasm and passion from the teachers! You can tell the truly care for each child and want them to succeed!
We have been very pleased with Barron swim!  The coaches are always friendly and encouraging.  I am thrilled with the improvements my child has made in such a short time with Barron Swim.  If you are looking for your child to learn to swim in a loving, respectful, and friendly environment this is the place!
Not only is my son now swimming by himself a short distance, but his confidence with his skills is through the roof!  He looks forward to each lesson and I can tell the teachers really work on technique as well.  It's worth every penny for my son to gain this life skill along with such a positive environment.